Trademarks and service marks identify the source of goods and services as belonging to one party and distinguish them from the goods and services of others. Trademarks and service marks can be words, symbols, logos or any combination thereof.
There are many benefits to hiring a trademark attorney to register your trademark or service mark including public notice of your claim of ownership of the mark; a legal presumption of your ownership of the mark and your exclusive right to use the mark nationwide on or in connection with the goods/services listed in the registration; the ability to bring an action concerning the mark in federal court; the use of the U.S. registration as a basis to obtain registration in foreign countries; the ability to record the U.S. registration with the U.S. Customs and Border Protection (CBP) Service to prevent importation of infringing foreign goods; the right to use the federal registration symbol ®; and listing in the United States Patent and Trademark Office's online databases.
Proactively hiring a trademark lawyer can also help you avoid unintentional infringement on the trademarks of others. Often times, a trademark search performed by a trademark attorney can save thousands of dollars in unnecessary legal fees when a mark is in use by another company.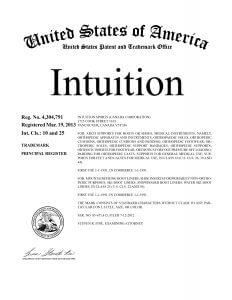 exemplary services
While by no means all we can offer, some of our more common trademark services include:
federal and state registrations